Bridge Brewing | Lemon Gin Saison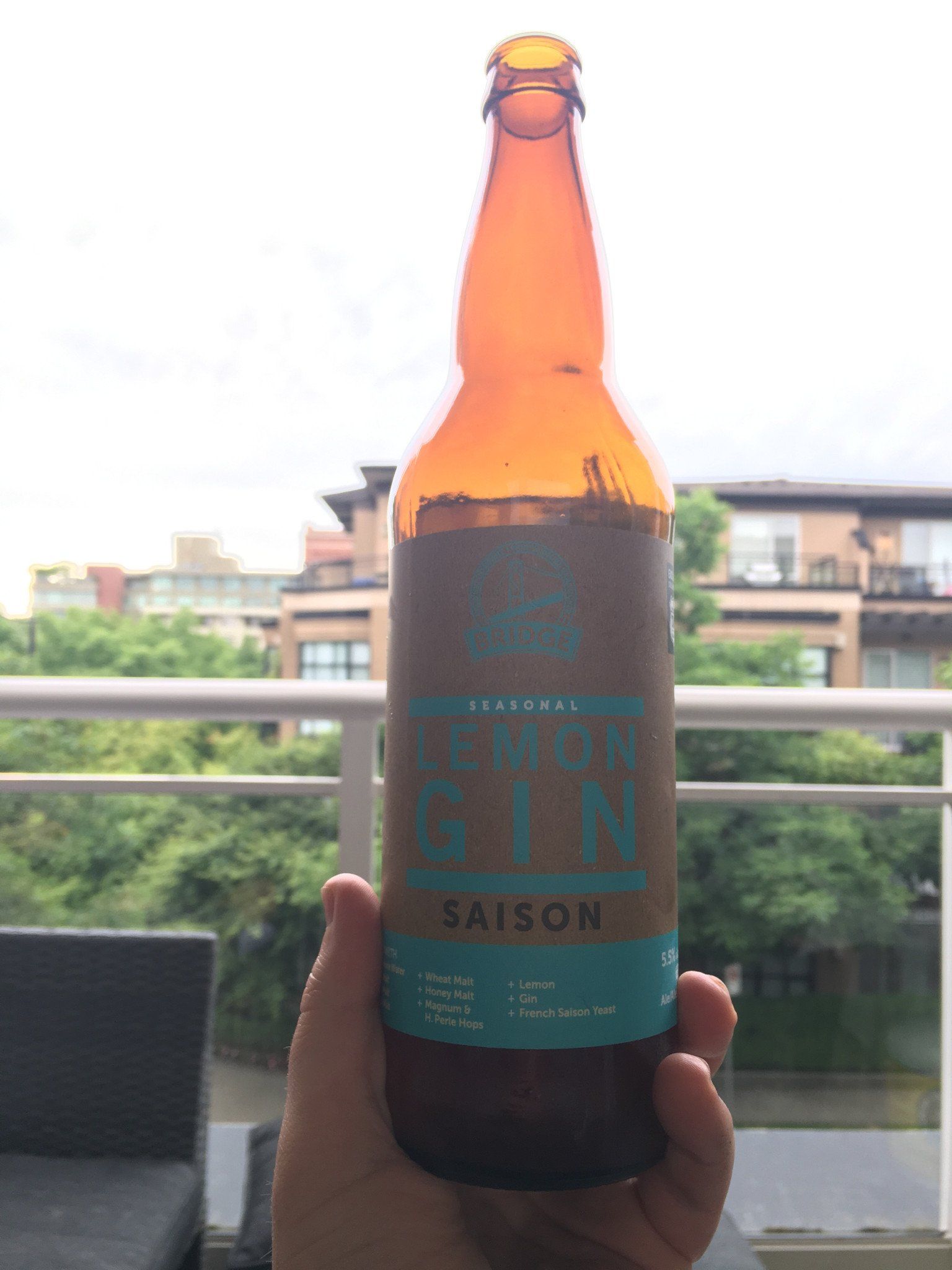 If I could give this brewery a nick name it would be Mr. Consistent.  With consistently fantastic beers and new seasonal that we always look forward to picking up there is something here for everyone. 
Bridge brewing is located on the north shore less than 15 minutes from downtown Vancouver.  Well worth the drive if you want to do one brewery although you are probably better off doing 3 on a tour with Canadian Craft Tours.
Lemon Gin Siason
I normally gravitate towards IPA's so when my wife brought home this North Vancouver Craft Beer from Bridge Brewing I did not know what to expect.
The fact that it is called Lemon Gin Saison, it sounded like a "Girly" drink from the get go... Boy was I wrong.
First of all I was sold on the fact that it was a collaboration between Tap & Barrel and Bridge (This screams support local, and you know quite a bit of R&D went into this beverage).   The local Vancouver craft brewery collaborations over the past couple of seasons have produced some fantastic 4 & 5 start brews.
 This seasonal has hints of lemon, peppercorn, gin, honey and as it states on the back is "Super drinkable".  It's the gin/ hefeweizen version of a "Shandy". 
The only downside of this beer, was that my wife wouldn't keep sneaking tasters when she normally sticks to the wine and G&T's.  
---
1 Response
Leave a comment