Red Arrow Brewing - Sweet Leaf IPA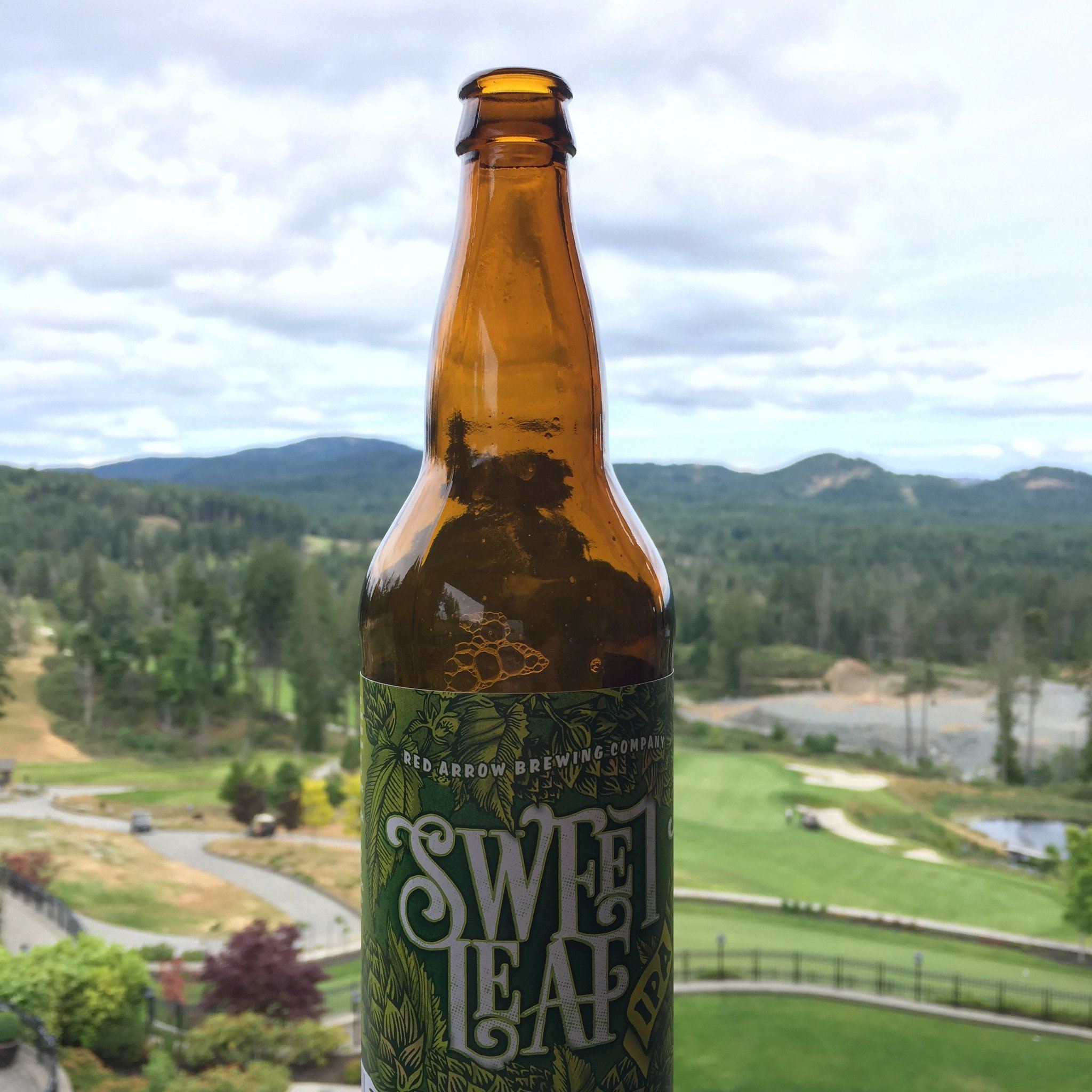 Have you had a chance to visit Duncan's Red Arrow yet?  One of the must stops on the Vancouver Island Craft Brewery Trail.
This brewery has a fantastic laid back feel with signs all around to keep you entertained.  Unlike a few of the breweries on the mainland we have not had any troubles ever getting seating here.
We picked up a bottle of Sweet Leaf IPA at Liquor Planet in Langford for this taste test with a few other fantastic local bombers.
This is not your typical West Coast IPA due to its sweet malty finish that is well-balanced with aromatic hops. A great choice for those die-hard fans of pale ales looking to make the transition over to IPAs. Although it has an IBU rating of 65, the sweetness balances out the bitterness that generally accompanies an IPA.
With the sweetness, this is that perfect sunny day IPA
Even the bottle itself is has character, in the words of Red Arrow Brewing Co. "Some of the best things happen over a beer. Ideas are forgotten, friendships are forged and every now and then breweries are born."
Also recommended: Idol Hands Oaked Orange
---
1 Response
Leave a comment