Phillips | Stump coastal forest BOTANIC ALE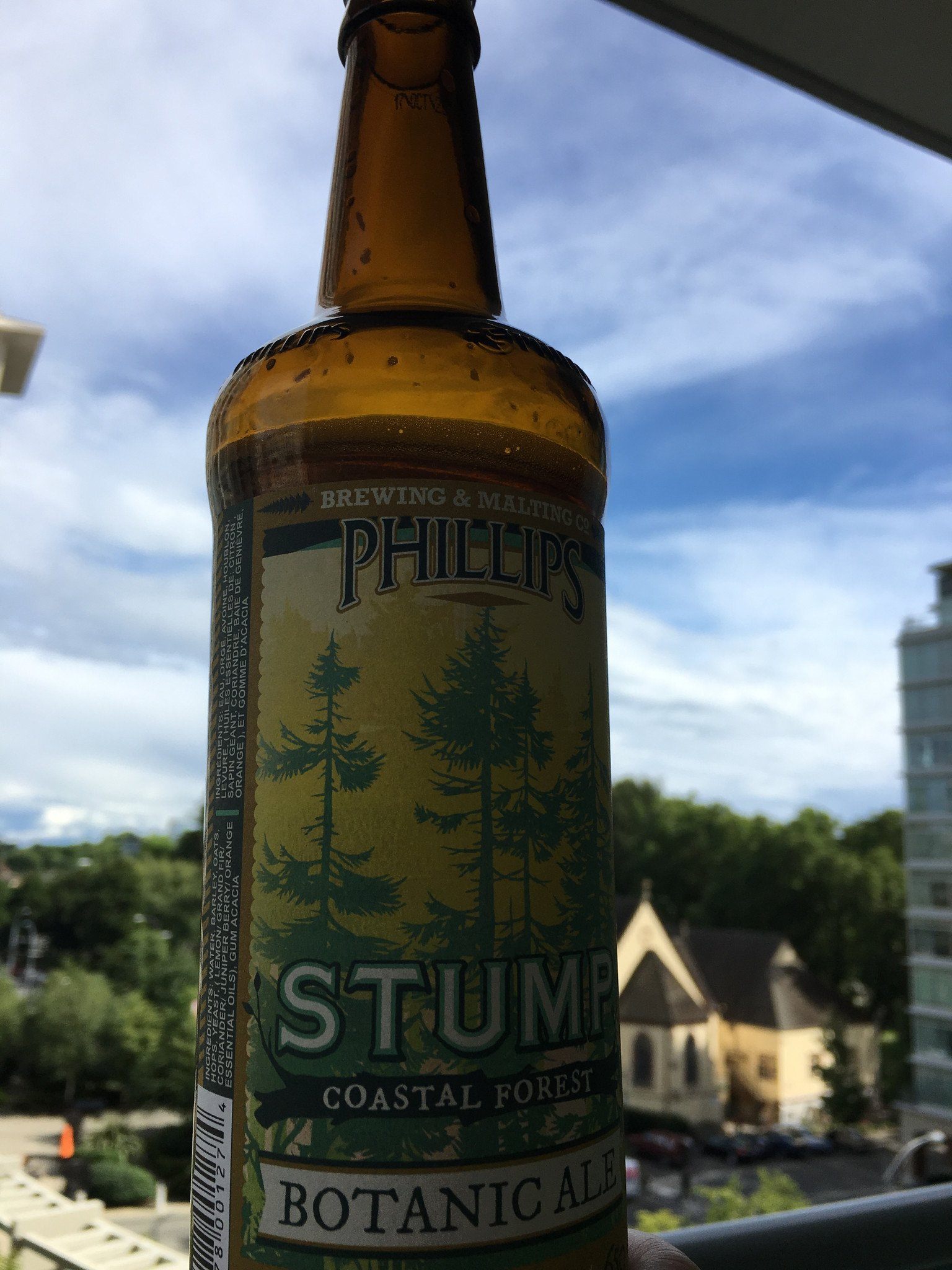 If there was ever a beer that I wanted to mix with shot of Caribbean rum to make a "Dark and stormy", this my friends is surely it.  By itself this is a top tier BC Craft beer.  Add a little Caribbean rum man and your on your way to a Caribbean vacation
I would suggest Gosling's or Krakin for this beverage.  If you want to ruin it head for the Bacardi.
This Ale from Phillips has half the sweetness you'd expect of a ginger beer and goes down like a lager.  You can taste a hint of juniper berries with the ginger.
If you've ever been to Phillips you know they have a local selection of Pop's you can buy and take home with you.  This ale tastes like like a big kid version of a Pop you'd take home for your kid.
When you hit Victoria next, put this one on your list for tasters.  You might even want to pick a couple up and take them home with you.
---
2 Responses
Leave a comment