Hoyne - Gratitude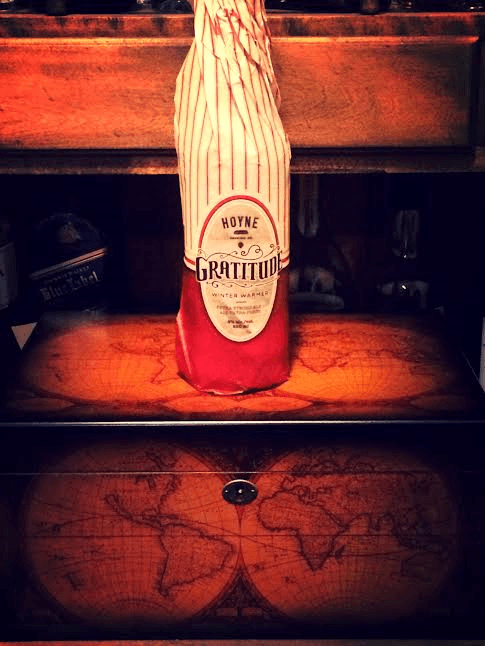 On one of our Victoria Brewery Tours we were able to acquire a bottle of this limited release by Hoyne - Gratitude.
Wait for it.... BAM, this seasonal is strong, but what a great release.  For people, all people, who like strong beer (Or just need it). 
For starters the presentation is fantastic, wrapped in a red and white striped Christmas logo. Once unwrapped the logo is almost fully covered in writing in whom this beer is for.. Basically everybody.
Want a beer that you can save a while and maybe try again next year? This is for you.  It's up there with Vancouver Island's Hermannator.  The only downside is we will have to wait for next year for another bottle.
With an alcohol content of 9.5%, I wouldn't crack it on a weekday.
 If you would like to try some great beer, jump on one of our brewery tours offered all across Canada in  Toronto, Collingwood, Edmonton, Calgary, Kelowna, Vancouver and Victoria to try some for yourself. 
---
1 Response
Leave a comment