Top 10 Weekend Ideas: night out in Vancouver - Please Share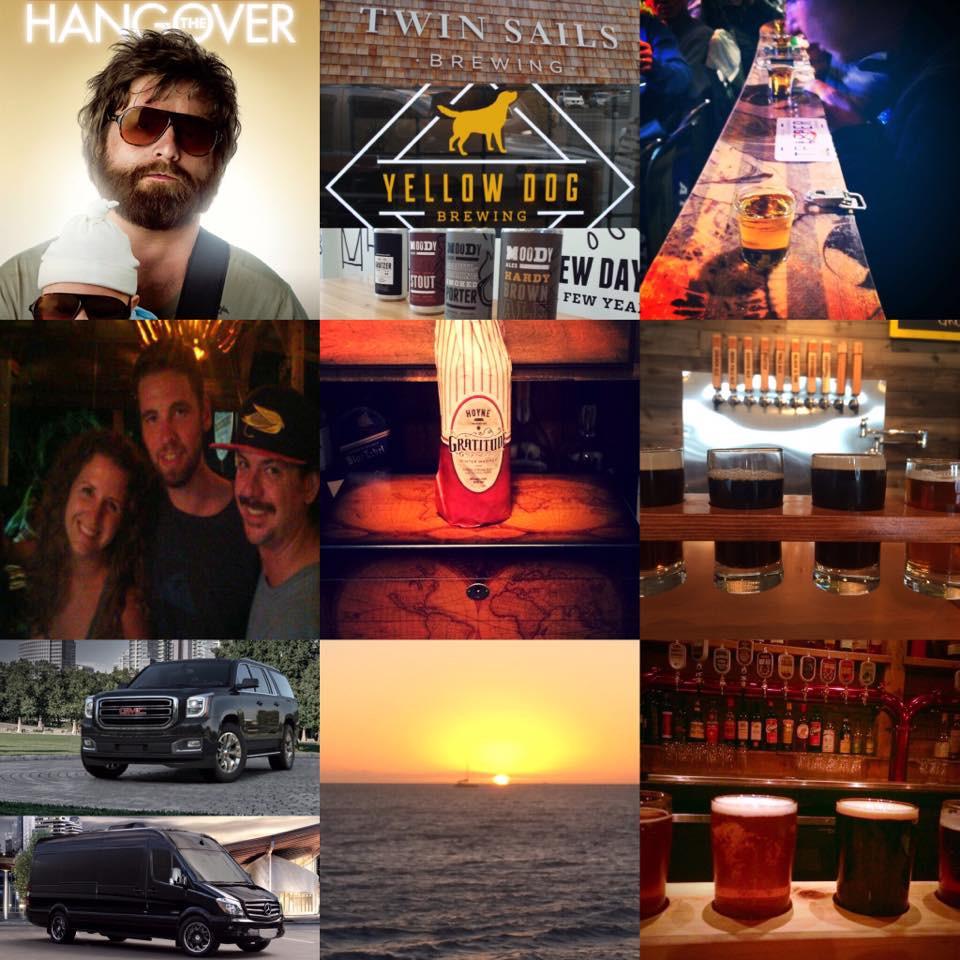 It's Friday and you're planning a group event in Vancouver.  There's plenty in Vancouver you cannot afford to miss.  These are the top 10 weekend events and group ideas in no particular order as voted by our subscribers.  Please like and share.
10) Devil's Elbow Alehouse  -  Whether you love whiskey or craft beer, this is a great spot for a few drinks.  This Tap house has one of the best whiskey menus in the city.  Whiskey you would purchase at the BCL for less than $90/bottle.  For the craft beer lovers in the group, the bar serves Howe Sound, and more than just a few.  Groups of 20-35 can rent the lounge in the back just don't drink the liquor on the wall, it's water with food coloring.
9) River Rock Casino - Feeling lucky? Out with the group and don't want the party to stop?  Statistics say one of you throughout the night will come out on top.  Best part is when someone wins, the money flows back to the group outing.  Who wants dinner? Move to #1
8) Vancouver Craft Beer Week - There are plenty of amazing festivals to kick off your bachelor or bachelorette party in Vancouver.  VCBW, Coquitlam Beer festival, Hop Scotch to name a few. Visit BC Craft Beer Festivals for a more comprehensive list: BC craft beer festivals
7) Vancouver International Wine Festival Feb 25-27 - Who doesn't love a good wine festival? This event is perfect for a couple or a group of any size.  Get your tickets quick before they sell out.  Are you going to miss the festival but still need your wine fix? We suggest a wine tour with Canadian Craft Tours.
6) Craft Beer, Wine or Distillery Tour with Canadian Craft Tours. As the craft beer empire continues to grow in Vancouver there is something for everyone.   Do a craft beer, wine or spirits tour or even a combination of all three! The best part is if you plan a group of 10 or more, you ride for free.  Tours leave daily and include round trip transportation, tastings, and your own personal tour guide. 
5) Fairmont Pacific Rim's Lounge - Few things get a night out in Vancouver started better than great service and a classy beverage in Coal Harbour.  The Pacific Rim has one of the classiest lounges in the city.  The lounge solarium overlooks Coal Harbour and has one of the best views of the harbour.  Drinks run $20, and are worth every penny. Their mixed drink menu is top 5 in the city and whether you like cocktails, spirits, wine or beer there is something for everyone.  Don't forget to try the popcorn!
4) Hockey, Vancouver Canucks or Vancouver Giants - There is no secret that Canadians love their hockey and given the season the Canucks have had it's not so hard to get tickets anymore.
3) Yuk Yuk's Comedy Club - A few hours full of laughs?  Yes, please!  Great for groups of anywhere from 2 - 50 people.
2) Hike or Gondola up Grouse Mountain - Few views of Vancouver are better than the birds eye view from Grouse.  Here's a tip: Book a reservation with Grouse Mountain and they will hold tram passes aside for you at the bottom. All you need to do is eat dinner at the top.  You can skate or snow shoe in the winter or hike in the summer to the top for wings or nachos.
1) Food: No top 10 list of Vancouver would be complete with out some great food.  With one of the top food cultures in North America the only shame is that you can't try them all.  Here it is, the top 10 as voted by you.
With such a vast beer and food culture in Vancouver you couldn't possibly see it all in a weekend. Make sure to give this post a share with your friends if you enjoyed it!
---
2 Responses
Leave a comment