Bachelor or Bachelorette Planning Calgary | Top Calgary Bachelor Party Ideas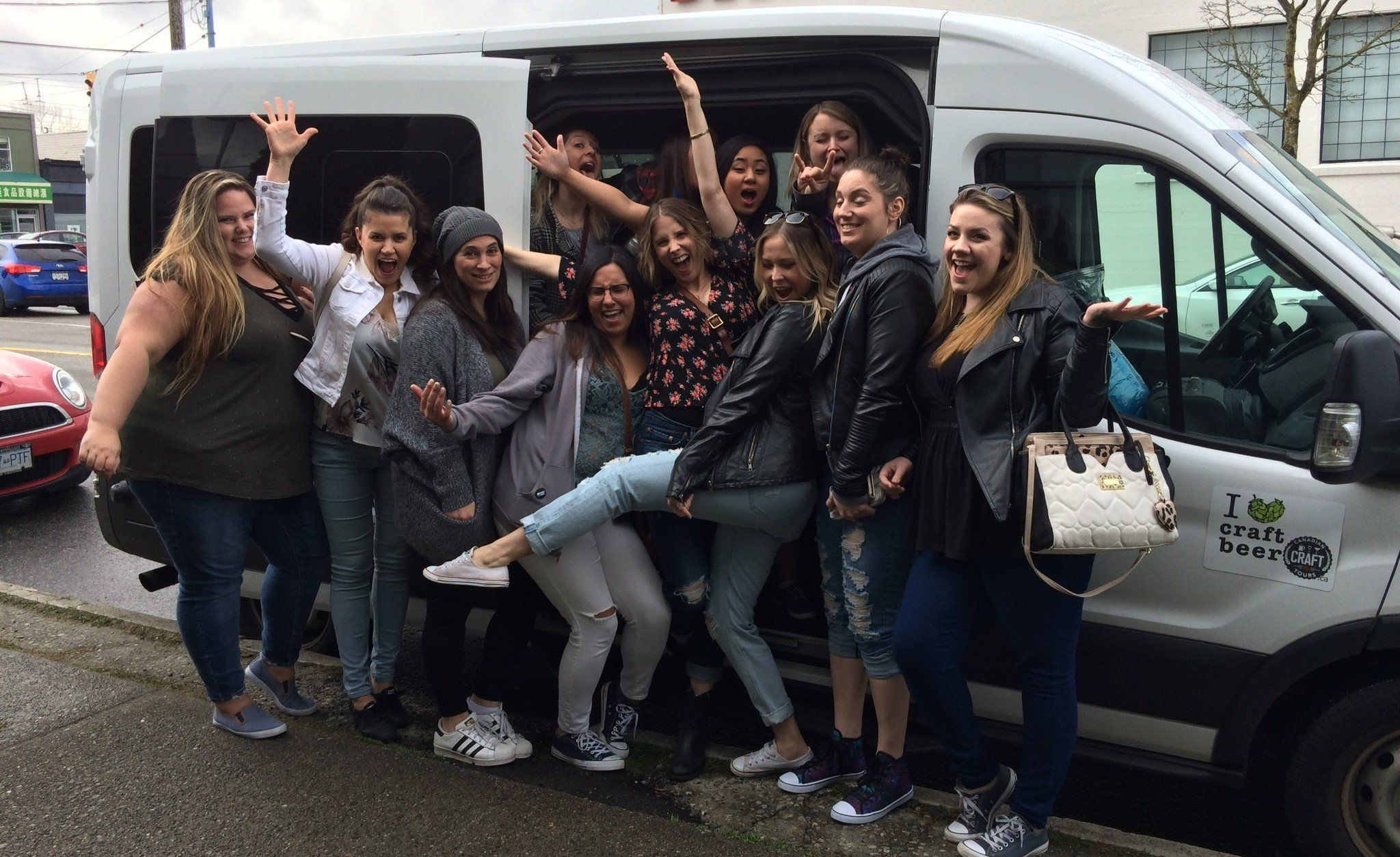 Stag and Stagette Planning in Calgary 
Well, this seems like the right time for a Congratulations to the happy bachelor or bachelorette! You have stumbled upon the right spot for planning a stag. Canadian Craft Tours does TONS of bachelor and bachelorette parties that provide beer flights, transportation, knowledgeable guide and behind the scene tours! We have heard consistent positive feedback about our stag parties we hold and want to help be a part of your last day as a bachelor or bachelorette.
Whether you're the planner or attendee, no need to plan anything! Talk to us, and we make it all happen. We book the venues, order the drinks, and have the seating reserved for your party and all you have to do is have a good time.
Calgary Brewery Tour - #1 Bachelor Party Requested
In 2018 the team at Canadian Craft introduced a new Calgary Brewery Tour! Our Calgary Brewery Tour highlights some of the best breweries in town that showcases some of the best beer in Western Canada. This tour includes the transportation with driver/guide, beer flights at each brewery, and a tour of the behind the scenes process of how that great beer you have in your hand is made.  Food and extra drinks will be at your own expense, but we will take you to some breweries with great food selections as well.
What to Do Before The Bachelor/Bachelorette Party!
Planning a bachelor party in Calgary can be difficult.  How do you keep the group entertained for the entire day?   Here are our top 5 requested pickup/drop off locations in Calgary.  Want to do a distillery instead of that last brewery?  We got you covered.
1) The Barley Belt (More Calgary Breweries - Tour drop off)
3) Bourdier Rouge/Cat House - Fundraising & Entertainment - Google it.
4) Paintball 
5) Clubs/Bars downtown Calgary (Please only after, not before your tour).
We want to make sure you have the best time and celebrate the special event coming up.  If you want more information about the Calgary Bachelorette Brewery Tour or any other tours and services we provide, visit canadiacrafttours.ca!

Follow us @canadiancrafttours
---
3 Responses
Leave a comment