Beer Bikes | North Vancouver, Kelowna, Calgary, Victoria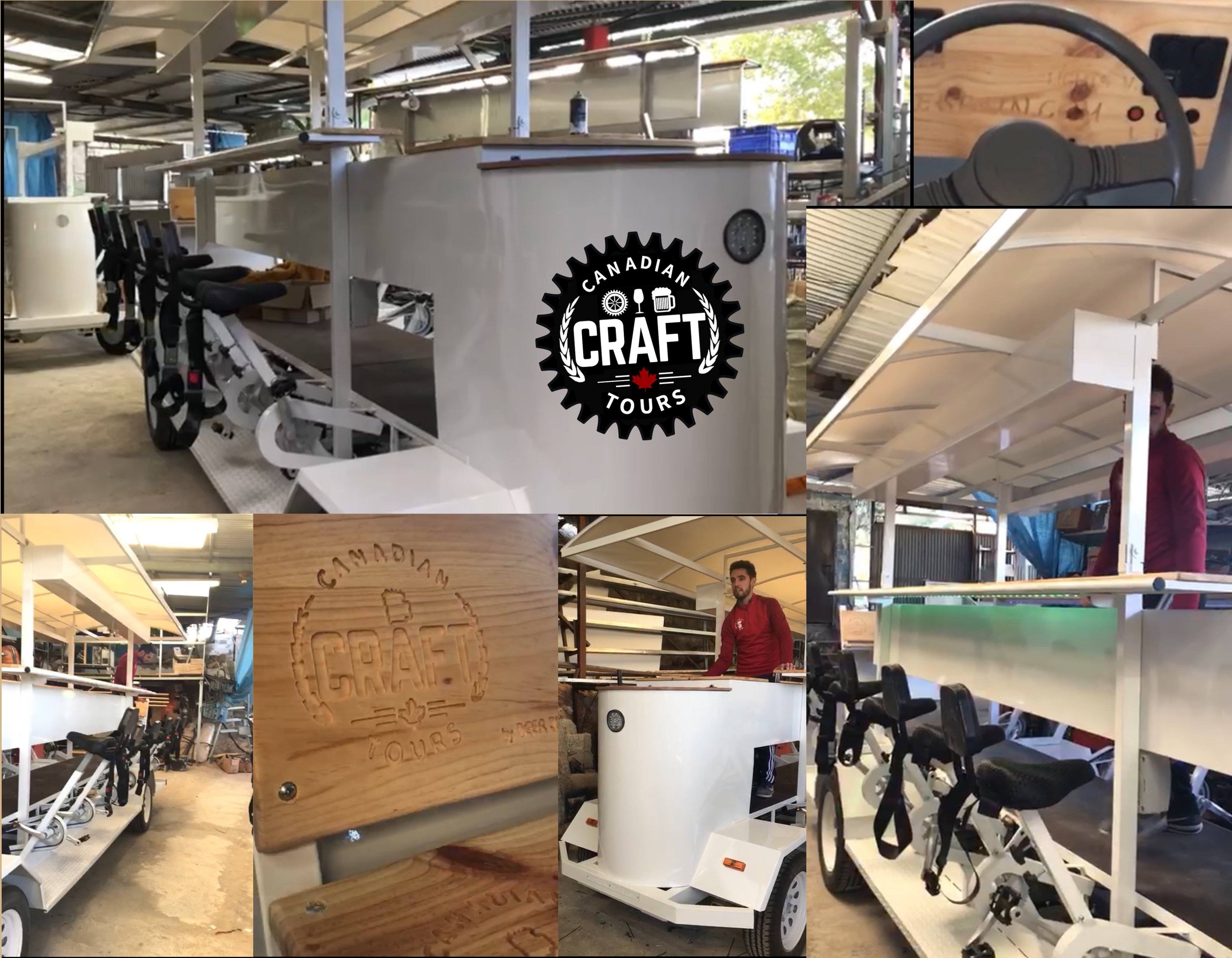 Craft Cycle | Vancouver, Calgary, Kelowna & Victoria Beer Bikes
Are you ready for summer?  We already know you love Craft beer and supporting local but what if you could be active while enjoying a beer on a sunny day?
Here at Canadian Craft we have been working all Winter to bring "Beer bikes" to you here in Western Canada.  Our fleet of beer bikes is on the boat and set to arrive about the time we all head back outside again.
Vancouver, Kelowna, Victoria and Calgary Tour Schedule
Vancouver Beer Bike
Our friends at the city of North Vancouver were much more enthusiastic than the the city across the bay.  Join a public tour or put together your own private group and join us for 3 of our favourite craft breweries.  Leaving a few steps from the Lonsdale Quay the pickup location is easy to get to!
North Vancouver Beer Bike Tour
Kelowna Beer Bike | Kelowna Craft Cycle
With so much to see in Kelowna why would we limit the experience to just craft beer? Hops or grapes - Our team hosts you through them all!  Join a local guide for a venture through 3 local breweries or downtown wineries.   
Victoria Beer Bike 
With 5+ breweries in downtown Victoria it's almost like the city was made for a beer bike.  This tour has it all, good times, great views, fun people.  This route is flat and easy to pedal for everyone. 
Calgary Beer Bike 
Venturing around the "Beermuda triangle" in Calgary this route was meant for a beer cycle.  Visiting our 3 friends Toolshed, Common crown and Red Bison it's the most fun you'll have in Calgary this summer.
---
14 Responses
Leave a comment