Beer Review - Vancouver Island Brewery's Bohemian Pilsner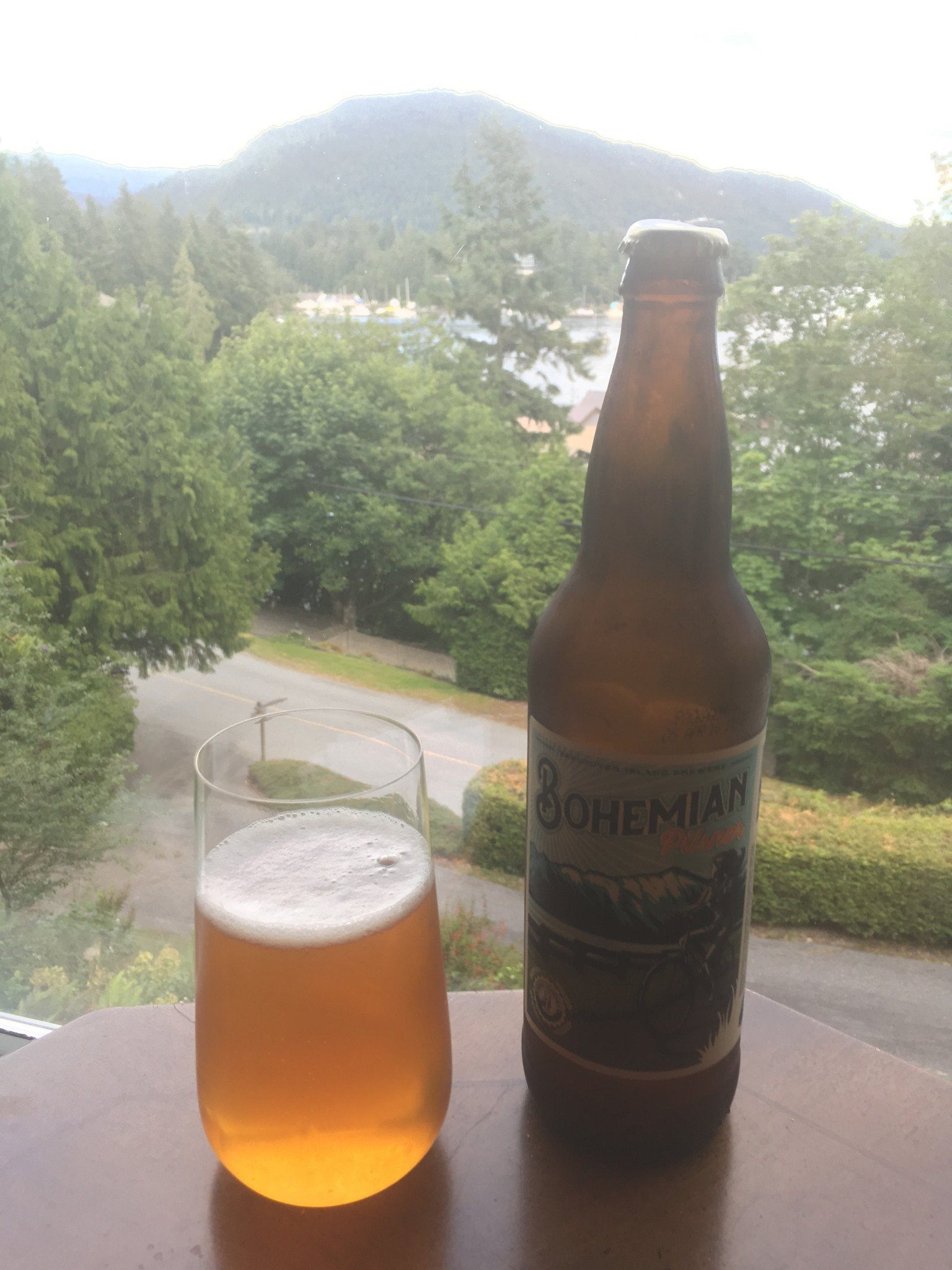 The Beer: Vancouver Island Brewery's Bohemian Pilsner 
This is one heck of a beer. Nice and crisp with a smooth finish. It's definitely patio worthy. What a fitting place for it to be brewed, right here in the heart of patio country, Victoria BC.
Vancouver Island Brewery is one of Vancouver Islands original craft brewers. Started more than 30 years ago they've been an icon in craft beer in BC since the early 90's. Originally named Island Pacific Brewery they changed their name to match the beautiful island they were first started. Two of the beers they started with, Hermann's Dark Lager and Piper's Pale Ale, are still being brewed today.
You may have heard that just recently VIB changed ownership. Barry Fisher, the founder, has passed the baton over to his friend Bob MacDonald. I had a chance to meet Bob the other day while on a tour. From the short time we shared I can tell that VIB is in good hands. Bob's a brewery man with ownership in Muskoka Brewery back east. The tradition lives on.
This summer brings some exciting changes on Vancouver Island but rest assured, this delicious pilsner is ready and waiting for you. Grab a bottle or two and enjoy it this Canada Day long weekend.
---
1 Response
Leave a comment