Corporate Group Networking Events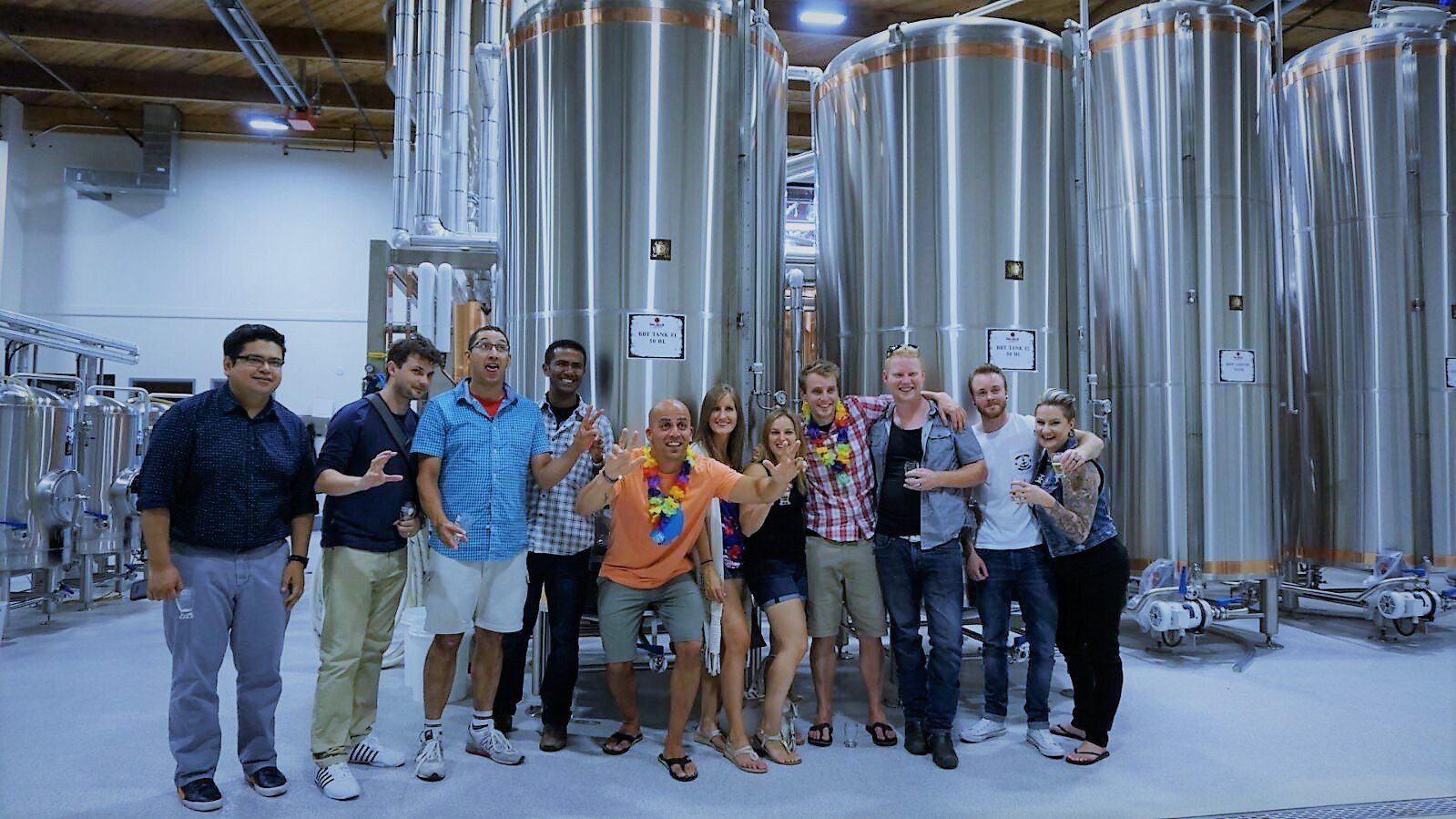 Fantastic Corporate Group Events and Networking Events Hosted By Canadian Craft Tours
All business owners and managers would agree that teamwork is the backbone of any successful business. Frankly, there is no better way to foster team spirit than through group events and networking events. At CanadianCraftTours.ca, we have the best tours for any small business or networking group. The key to successful corporate events is an event that not only increases knowledge but also creates opportunities for networking. Departing from the tradition of cocktail parties and dining parties to promote corporate group events, we have figured based on the success of our tours that tours allow attendees to mingle and chat with different individuals and groups and learn more while having a fantastic time. Our tours make for great networking events and include the following:

Vancouver Craft Brewery Tour
The Vancouver brewery tour provides an opportunity for attendees to understand how craft beer is made and the subtle differences that make each beer so unique and different from other local beers. We assign you a beer geek for the tour to engage you with the stories and information behind each beer and help you find your perfect beer among a wide range of different bc local craft beers. The Vancouver brewery tour is a great way to introduce guests to the local beer scene not to mention giving you an opportunity to whet your beer appetite and taste different beers while chatting with fellow attendees.

Vancouver Craft Brewery & Distillery Tour
Vancouver is home to different craft beer cultures and distilleries that produce local crafted spirits.  In this three and a half hours long tour, you get to visit two craft breweries and a craft distillery and taste fine craft beer and spirits. The samples will have you running to buy some for home! The breweries under this tour can be chosen from Parallel 49 Brewing, Bomber Brewing, Off the Rail, Postmark Brewing or Big Rock Brewing. Next, in the Vancouver Distillery, you can be assured of a good insight into the behind the scenes of distilling of various spirits such as vodka and gin. You can also request for a professionally mixed drink instead of a tasting sample.

Vancouver to Fraser Valley Wine Tour
Everyone loves a good wine story. Wineries are after all magical places where grapes give birth to exquisite sophisticated drinks. Where else to break the ice and get conversation flowing than in a wine tour? The Vancouver to Fraser Valley Wine tour is a five-hour affair that includes transportation, a local guide, tasters and water provisions. It makes stops at the awe-inspiring vineyards in Fraser valley including Backyard Vineyard, Chamberton and Township 7.

Custom Events: Transportation and tasting 1-5 hours
Custom events can be specifically tailored routes to North Vancouver, Port Moody or Richmond. These include round-trip transportation with a custom pick-up/drop off points, a guide, custom number of venues and food provisions. Such events are suitable for networking groups that feel they would like a tour more specific to their needs and hence, need only make a request. This puts attendees a relaxed setting where they can open up and mingle.  www.canadiancraftcharters.com
Whiskey tasting events at Shebeen hosted by Canadian Craft
A group and networking event that allows you to make small talk and forge useful relationships with colleagues and other attendees all the while swirling scotch like a pro is the Whiskey tasting at Shebeen. Located in Irish Heather, Shebeen offers a private venue where you can select whiskeys and scotch from all over the world to have a taste. This event can last from one hour to two and a half hours depending on your group's needs. It also allows you to learn about the diverse menu of whiskeys selected from all over the world giving you a unique whiskey tasting experience that will make you more motivated to keep conversations flowing.
Wine tasting events at Vancouver Urban Winery or Cityside Winery
In wine tasting events, the ambient setup is already an ice breaker. It creates an environment where people are not only willing to gain as much knowledge as they can about the wines and winery itself but also, discuss and share this knowledge with other participants, which lead to natural conversations and forged connections. The Vancouver Urban Winery is impressive covering 7700 square feet and has its wine custom kegged by FreshTAP. The wine is fresh and tasty and taking it in the trendy winery makes the wine making and tasting experience even more special.
At CanadianCraftTours.ca, our priority is to host the best group and networking events that provide great, unique and unforgettable experiences that keep attendees motivated and ready to create meaningful relationships. We pay keen attention to details to ensure the tours provide what every networking group wants: an opportunity to learn and mingle. This makes tours the best new way to offer group and networking events in a fun and social outing.
---
2 Responses
Leave a comment