Edmonton, the City of 'BEER' Champions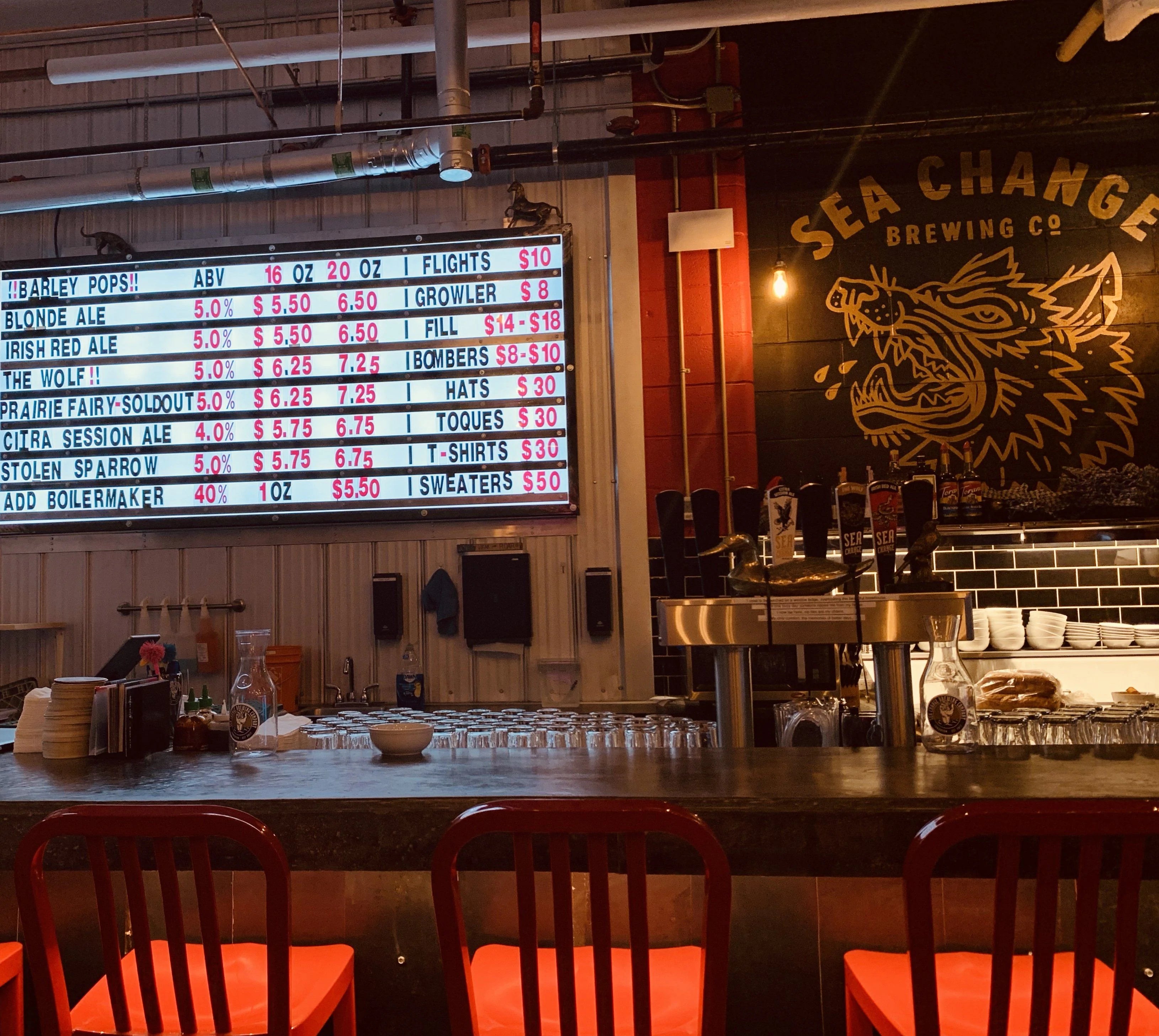 In many of the Canadian cities where we conduct Craft Brewery Tours you can find a specialized district that houses numerous breweries. Vancouver has the aptly named 'Brewery District', Toronto has the "Stockyards", Calgary has the 'Barley Belt' and now Edmonton has "Happy Beer Street". 
Starting from the southern edge of Edmonton's historical Strathcona District and continuing down 99th, you will find seven breweries, with two more (that we know of) coming soon. Several of these fine establishments have gained national recognition for their products, such as the 2021 CBAC Canadian Gold medals awarded to Sea Change for Sea Change Turbo Stout in the Sweet Stout or Cream Stout category and to Blind Enthusiasm for their North American-Style Blonde or Golden Ale titled Sea Change Blonde Ale. Blind Enthusiasm also took a 2021 CBAC Bronze for their Belgian-Style Brett Beer named Songe d'une Prairie Sauvage, 
On the provincial stage, Happy Beer Street brewers are stacking up medals in a market with more than 90 commercial breweries. Practically every brewery on Happy Beer Street has taken some form of award. At the recent 2022 Alberta Brewery Awards, Sea Change grabbed a Gold and Bronze, the great folks over at Bent Stick collected a couple Silver medals and Blind Enthusiasm nabbed a couple bronzes. 
In fact, award winning beer styles of all types can be found all along Happy Beer Street, from Farmhouses to Stouts and everything in between. At Canadian Craft Tours we do our best to ensure that we show you not only the best beer in town, but to provide a well-rounded and balanced tour that showcases a variety of beer styles. Happy Beer Street makes this easy. 
With a walking distance from one end to the other of about 30 minutes, visiting each venue and stopping in for a beer will certainly take most of a day. That is unless you jump on one of our Edmonton Brewery Tours. Our Happy Beer Street tour includes sampling at least 12 styles of beer at 3 of these venues, a whole bunch of information about beer and a behind the scenes tour at one of the stops. Many times, when we visit, we run into the owners and brewers and make sure to introduce them to you. Whether it's Rhys at Omen who specializes in dark beers, or Lisa at Longroof who is always happy to see you, our tours provide an inside look at the industry. 
Want to know more about Happy Beer Street? Check out their website. 
---
Leave a comment