Hearthstone Brewing Coolhand Cuke Review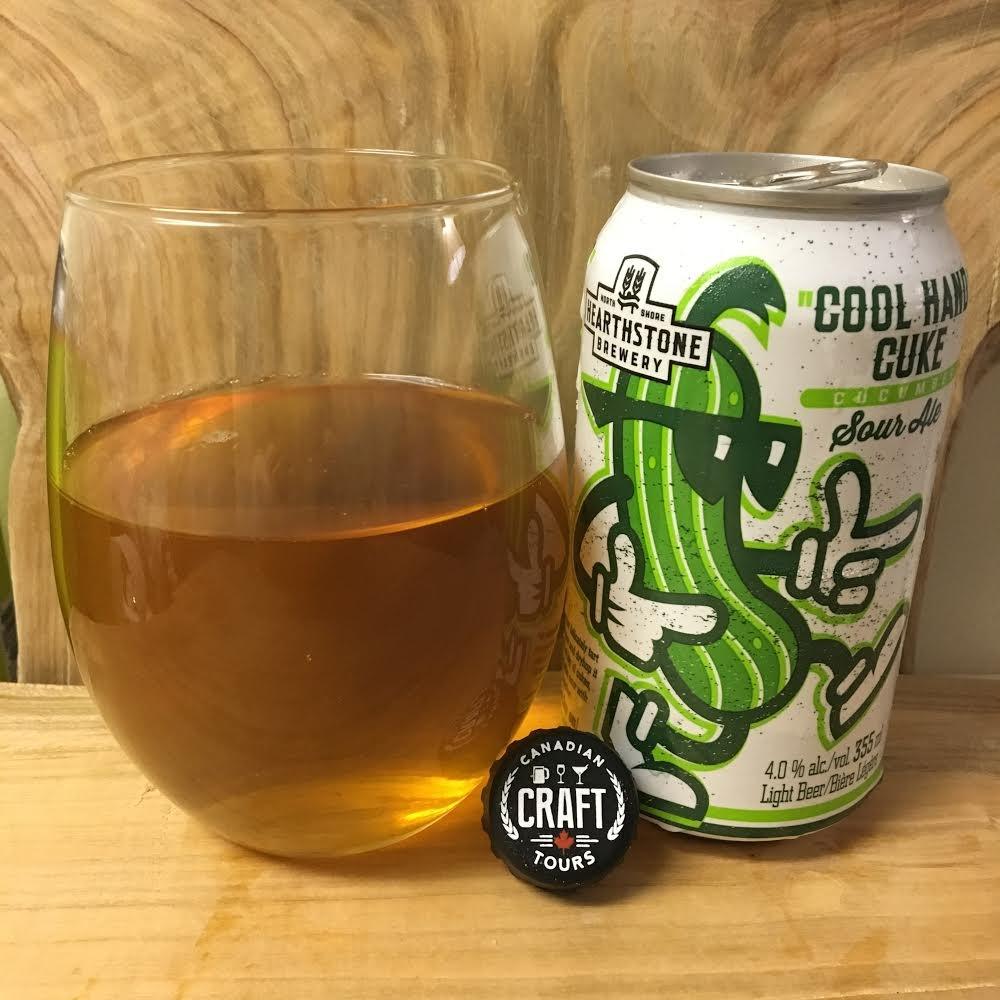 Hearthstone Brewing Coolhand Cuke Review
Disclaimer: the version of this brew that I tried was from older stock and was one of the first versions that Hearthstone brewed.
ABV: 4% IBU: 0
This sour beer is a refreshing, tasty and fairly light, smooth offering by North Shore brewery Hearthstone. I've tasted a number of great sour beers this year, and thankfully there were many great ones available. This one sets itself apart and pairs well with a number of food staples of the summer.
Coolhand Pairings
It was suggested that I try the beer with dill pickle potato chips. I figured that's what I would do when I headed home but when I got in, I was too tired (lazy) to go out to the store and get them so I rummaged through my cupboards, found Russet potatoes, dill and olive oil and made some pan fries instead. Once made, I sprinkled a fairly heavy dose of dried dill onto the hot fries, and some malt vinegar, and dove in. The two paired very nicely together, and the unhopped beer cut the greasy fries very well. It was like pairing a drinkable, delicious sour cucumber brew with the perfect accompaniment.
Unusually enough there are no hops added to this beer. However, it does not seem to matter in the least. I spoke with someone who was a part of the process at the time, and there were a couple of ways that cucumber was "dry hopped" in this beer. At first, fresh chopped pickling cucumbers were added to the wort in the fermentation tanks. Apparently, the mess was a bit "mush" to remove prior to canning. So after a suitable form of cucumber was approved, that process became the norm for production of this beer.
Try one of these sessionable sours on a hot day in a can, or pick it up straight from the source when in season. Well worth the trip to Hearthstone or your local liquor store. 
---
1 Response
Leave a comment