Top 5 Holiday Distillery Gift Ideas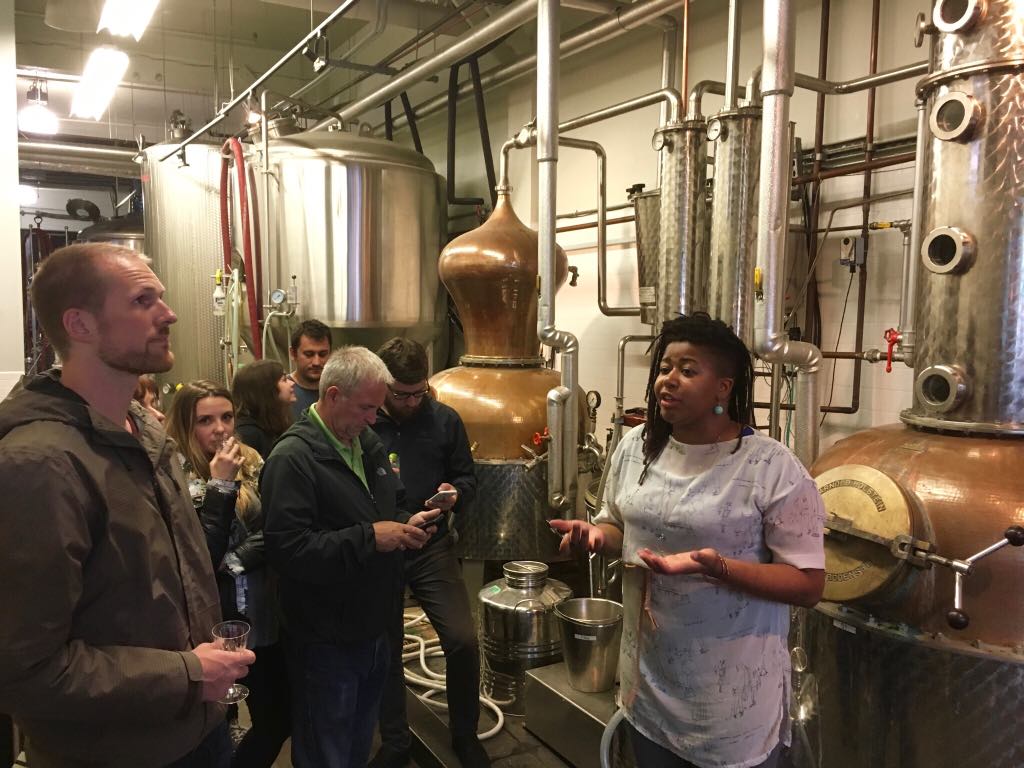 5 Holiday Gifts for the Lover of Spirits
A nice bottle of gin is a great option to get into the holiday 'spirits.' Instead of a bottle of wine, a bottle of Odd Society Gin in Vancouver makes for a fantastic gift to bring with you to holiday parties. There are a ton of lovely festive seasonal gin cocktails that are simple to make and the subtle juniper hints will get you right in the spirit and goes great with holiday. Here is a great gin recipe courtesy of Odd Society Spirits, and if you're not much of a bartender, it is available at the distillery along with many other delicious cocktail options.
BC Bramble
Adapted from the traditional by Matt Cooke
1.5 oz (45 ml) Wallflower Gin
0.75 oz (22.5 ml) fresh lime juice
Splash (5 ml) simple syrup
0.5 oz (15 ml) Crème de Cassis
Combine gin, lime and simple syrup in a shaker and shake hard with ice. Strain into a rocks glass filled with crushed ice. Top with Cassis and garnish with fresh raspberries.
A gift certificate that covers the cost of a tasting flight is a great gift idea for someone who is just getting into craft spirits or is looking to learn more. Flights let you try a little bit of a lot and is a nice way to try several options without getting too rosy-cheeked. Then, if you can narrow it down, grab a bottle (or more) of whichever happens to be your favourite! Flights at Urban Distilleries in Kelowna are $5, or for $12 you can go on a tour to learn about the distillation process in addition to a flight! Gift certificates and custom Urban Distilleries poker chips that can be cashed in are available at the distillery or online.
3: Copper Mugs:
A Moscow Mule is a perfect winter cocktail and it is best enjoyed out of a copper mug. Legend has it that a gentleman was at a bar complaining about having too much vodka to sell, the bartender said he had too much homemade ginger beer to sell, and a woman sitting nearby mentioned she had a surplus of a copper mugs she wanted to get rid of, and thus the Moscow Mule was created!
As iconic as a martini glass, the copper mug makes for a charming and perfect holiday gift.

If you are a whiskey expert or just a whiskey expert in training, then a great stocking stuffer is some whiskey stones. They will not melt and dilute the taste like regular ice and will not add any off-flavours. Your whiskey will remain as pure as a child's heart leaving cookies out for Santa. Try them out with a very traditionally made bottle from Victoria Caledonian Distillery located on Vancouver Island.
Having family coming into town? Trying to plan a Christmas party outside of the box? Have an ugly Christmas sweater that needs to be shown off?  Book a Craft Distillery tour through Canadian Craft Tours! You will be able to sample a variety of craft spirits while learning about the distillation process. Tours are offered on Vancouver Island, Vancouver and the Okanagan so no matter where you're celebrating there are great options to tour some of the best distilleries in the area.
---
1 Response
Leave a comment