Enrico Winery | Victoria Wine Tour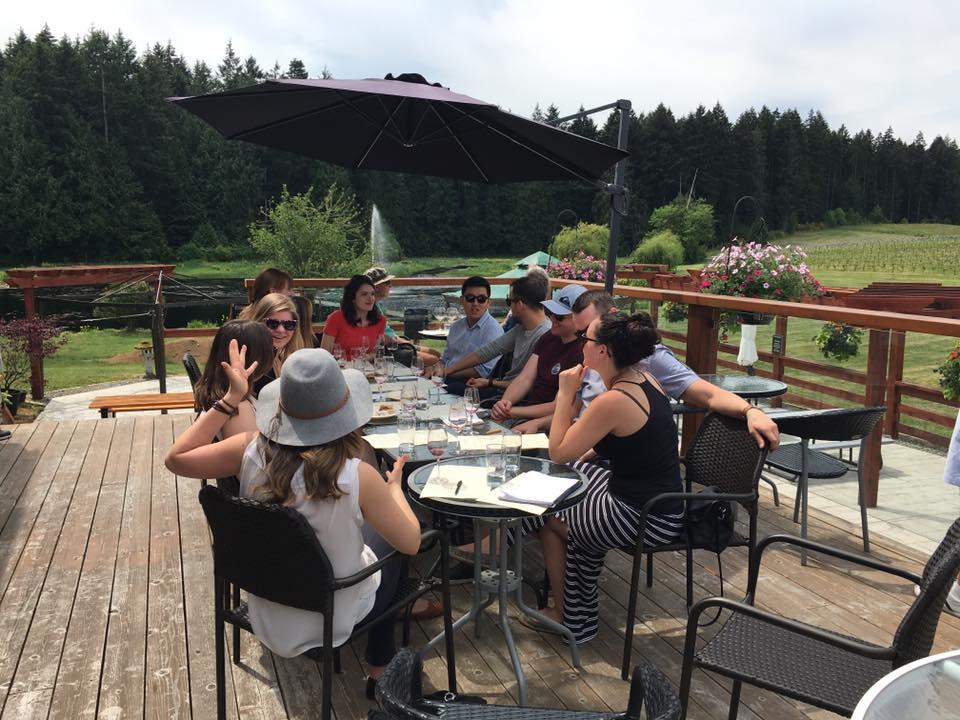 Victoria Wine Tour | Enrico Winery
Here is a Vancouver Island travel tip.  Spend a few hours from Victoria or Nanaimo and head to Enrico for your own personal Vancouver Island wine tasting tour.  One hour each way and a little over an hour at the winery will do ya great.  All and all about a 3 hour wine tour from Victoria or Nanaimo.
When to go to Enrico on my Victoria Wine tour?
Any day. Just go.  See that fountain in the background, it could be you sitting next to it tasting your Cowichan Valley Wine.
What to try at Enrico on my Victoria Wine Tour?
Ortega - This fruit forward gem will leave you wondering "Why have I never heard of this grape"?  Yes, Ortega - It grows in the Cowichan Valley and Nova Scotia, but no one has ever heard of it.
Why to Try Enrico on my Victoria Wine Tour?  
This is easy, because you will be entertained for almost an hour while you taste somewhere from 6-10 wines.  This day will be one to remember - Your own personal Victoria to Cowichan wine tour.
Hows the scenery? Amazing.  This almost 60 acre property is incredible and has plenty to see including a little lake, fountain and a stellar view from the deck.  Watch for Hawks and Bald Eagles along the tree line.
How do I get there to do a Victoria Wine Tour?
Don't want to worry about driving to the Cowichan Valley? No problem. Jump on a Victoria wine tour with Canadian Craft Tours.
---
1 Response
Leave a comment