Wine Not?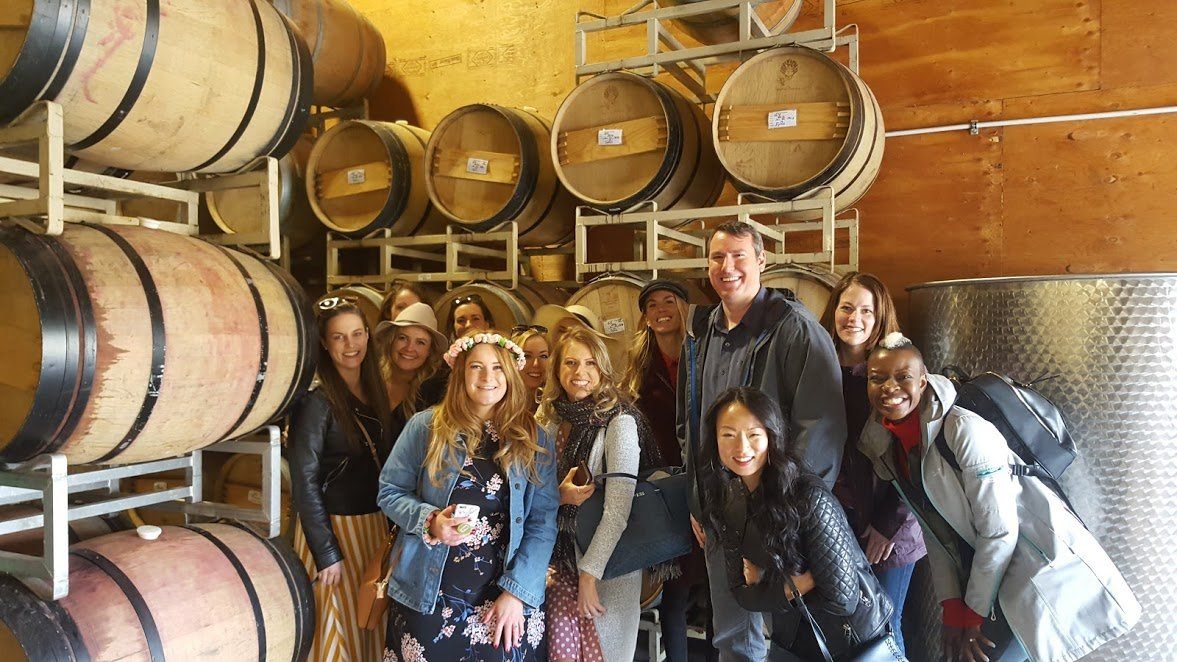 Fraser Valley Wine Tour
Planning an unforgettable bachelorette or a birthday party? Or simply looking for something fun to do with your friends? Well, Canadian Craft Tours got you covered! It offers numerous wine tours all across the island, Okanagan and right here in Vancouver!
You read that right, you don't have to make a trip out to Okanagan, so many wineries just right outside of Vancouver is waiting to be explored! Vancouver Wine Tour visits three wineries in Fraser Valley in five hours. Don't worry about driving, CCT thought of it all. We will pick you up with our guided bus from 999 Canada Place at 10 am or your custom requested a location for private tours.
Fraser Valley has a couple of award-winning vineyards such as Chamberton, Township 7, Vista D'oro and Backyard Vineyard. During the wine tours, we get to visit three of those four wineries and spend around an hour in each.
Wine tours are more than just wine tasting, you'll get a behind the scenes tour how each vineyard operates, how they make wine. And of course, no wine tasting is completed without cheese and charcuterie board. Canadian Craft Tours will provide it during tastings. You'll get a chance to buy a couple of bottles of your favorite wines after the tasting as well!
After visiting three vineyards, we will make our way back to the city and drop you off at downtown Vancouver where you can finish the day off with more fun in the city!
WINE NOT check out more information on the Fraser Valley Wine Tour at:
https://www.canadiancrafttours.ca/products/vancouver-wine-tour-fraser-valley
Or call 778-320-3409
---
13 Responses
Leave a comment