Calgary's Best Breweries | Brewery Row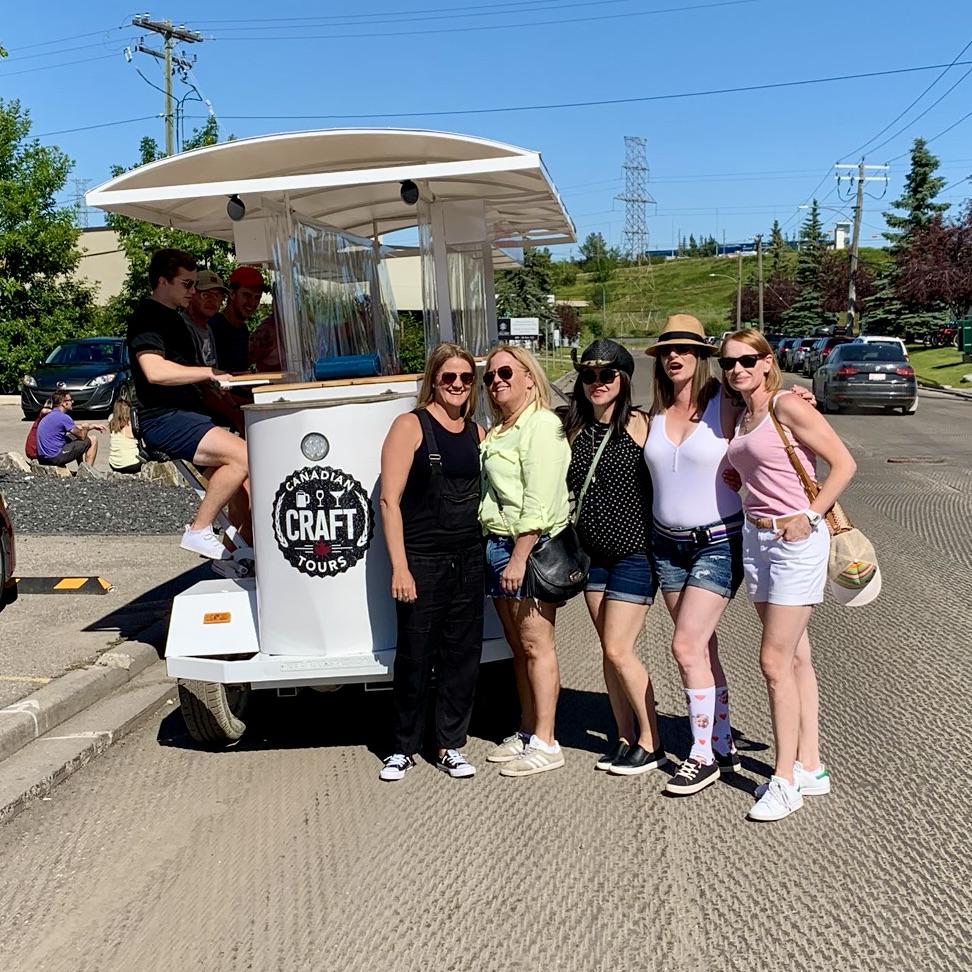 Calgary's Best Breweries | Brewery Row
We like to shop local as often as possible and how local can you get
when you buy the ingredients from just outside the city where it
grows?  Also, how fun is it to walk between a bunch of fun breweries and try their beer on a weekend?  
Brewery Row Breweries (Formally Brewery Belt)
Cabin
Born Colorado
Establishment Brewing
Outcast Brewing
OT Brewing Company
Also be sure to check out:
City and Country Winery
Uncommon Cider
Alberta has a perfect climate and conditions for growing hops and in
2017 established an association to regulate and promote the local
growers in the area.  Did you know that hops can grow one foot a day?
This also is the same for their barley crops, a demanding product to
grow, but is growing all the same and is sought after by brewers
around the world.

The agribusiness in Alberta continues to grow, as is their craft beer
industry.
Over 80 Calgary Breweries to Visit

Within Calgary there are over 80 craft breweries, cideries and
distilleries, it has quite a burgeoning scene, one we have been lucky to
be involved with for a number of years, and it just keeps growing!
These industries have grown rapidly over the last few years and we and
our customers have been the luckiest recipients of all of it!
The Manchester and Highfield areas of Calgary have had an upsurge of
craft breweries opening, in 2013 only 19 were listed and by the end of
2018 it grew to 80.

The growth of the breweries in the normally industrial area has given a
feel that Calgarians have not had before in the city, a new perspective
to the area they would not have seen if they had not been to
somewhere like Vancouver or Portland.

We've made some great friends with each of the breweries we work
with, and helped a lot of great friends have a fantastic time visiting
these breweries too!

Over the 7KM of the Calgary breweries in the SE, we partner with a
varied group for our tours.
Annex Ale has a KonMari focus, enjoy only what you love and what
sparks JOY! They serve unconventional brews with exciting flavours and
also have award winning craft sodas.
Cabin Brewing is one of the cozy, while still in the city, cabin vibed
establishments, with individual "cabins" with which to enjoy their
brews.
Paddy's BBQ and Brewing has some wonderful southern style BBQ
along to pair with their many award winning beers.
Of course these are only a few to name. We need to hold back some
things for our tours ;)

Our favourite way to see the breweries of brewers row is on a Craft Cycle Tour, completely COVID safe with vinyl
dividers and private groups only, for a 2 hour tour biking through some
of the best Calgary breweries enjoying the outdoors and your family or
friends. Or on our Beer Bus for a tour with slightly less physical
exertion but the same amount of fun.
---
Leave a comment