Top 10 Craft Breweries in Toronto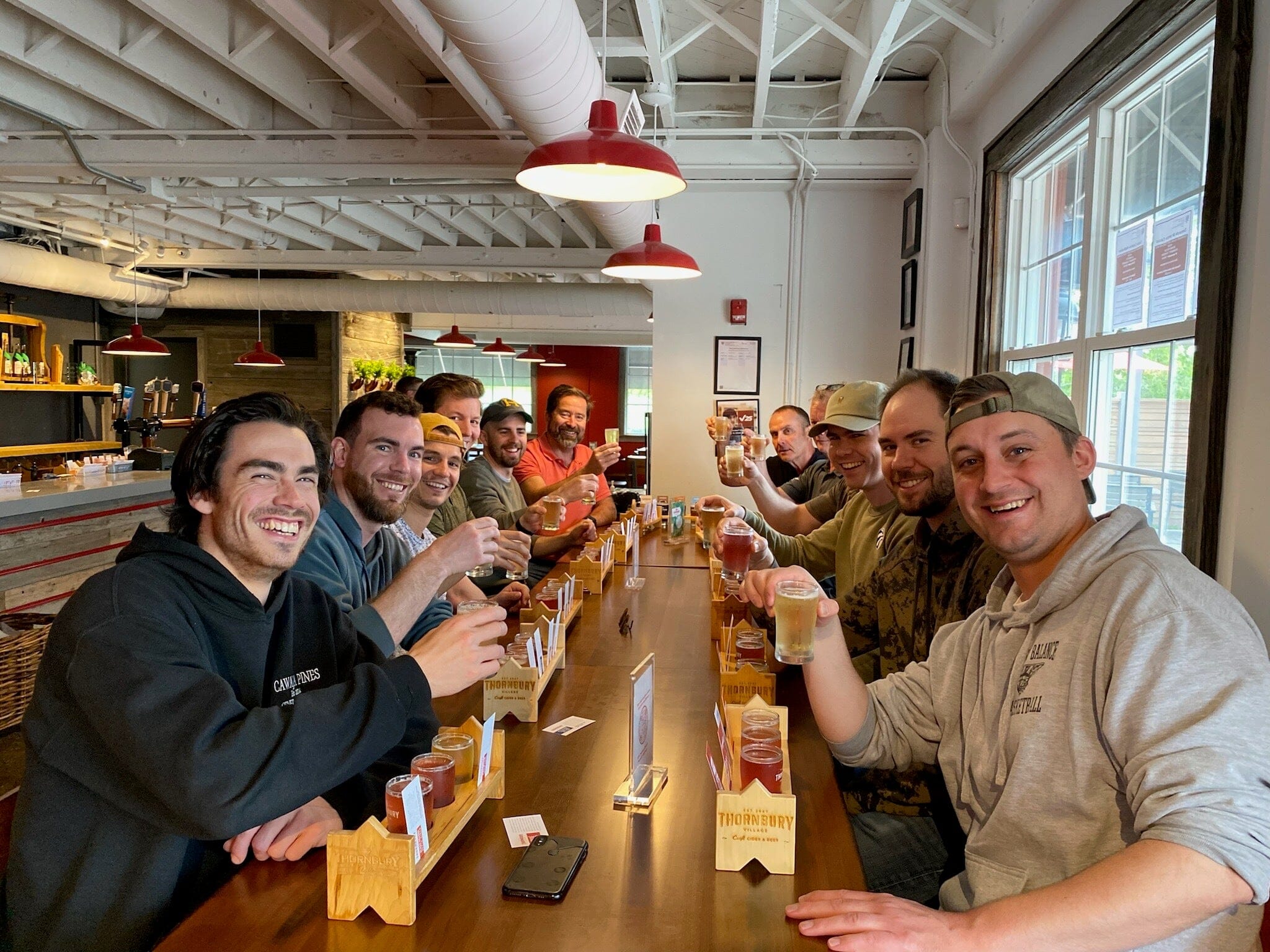 Greetings, fellow beer lovers! If you're seeking out the best brews in Toronto, you've come to the right place. With over 50 craft breweries, you're sure to find a beer that speaks to you. The top 10 breweries in the city offer a range of delicious and unique brews, from Cold IPAs to crisp lagers to smooth stouts and winter spiced ales.
1) Amsterdam Brewhouse - A family-owned and operated brewery that's been crafting beers for over 30 years. Offers a beer for everyone, from light 3 Speed Lagers to tongue-numbing IPA's. A busy brewpub with a beautiful patio in the heart of Toronto.
2) Brunswick Bierworks - A must-see for any craft beer enthusiast. 20 taps at all times, featuring both their own brews and collaborations with local and global partners. Hosts a wide variety of taproom events and food pop-ups on weekends.
3) Left Field Brewery - A craft brewery that's passionate about baseball and unique beers. Named all their beers after baseball terms. Supports local causes through their Beer for Everybody initiative.
4) Henderson Brewery - An inclusive and dog-friendly brewery in Toronto's West End. Offers an ever-changing tap list and a series of beers brewed in collaboration with local artists, businesses, and causes.
5) Junction Brewery - A brewery located in a renovated heritage building from the 1930s. Offers a wide variety of beers, including Conductors Craft Ale, Hazy IPA, and a delicious Stout.
6) Great Lakes Brewery - The Toronto Craft Beer scene's MVP since 1987! With locations in Etobicoke and downtown Toronto, these beer-brewing legends have been quenching thirsts with their deliciously refreshing New England Pale Ales like Burst, and weekly seasonal offerings like Stocking Toe Pale ale and Robohop New England Double IPA. If you're looking for a good time, check out the wide variety of community events they host and sponsor. And if you need a drink, just look for a Great Lakes tap at almost any bar or pub across Toronto!
7) Steam Whistle Brewery - This place knows how to do one thing and do it "really, really well" - Premium Pilsner! Located at the base of the CN Tower in downtown Toronto, Steam Whistle Brewery and Biergarten is a hop, skip and a jump away from Rogers Centre, home of the Toronto Blue Jays. And they don't just brew great beer, they also play a huge role in the Toronto Craft Beer scene through their sponsorships and community events, like their beer festivals. So whether you're a local or a visitor, make sure you stop by for a pint of their famous Pilsner and a pretzel!
8) Shacklands Brewing - A blast from the past! Back in the day when Toronto was just a tiny town, the area around Keele and St Clair was known for its low-income hand-made huts, and that's where Shacklands Brewery gets its name! Today, Shacklands is located in the Stockyard brewery district, just a short walk from Rainhard Brewery and Junction Brewery. And boy, do they know how to brew some delicious Belgian Style Ales! Try the award-winning Formidicus Belgian Style Imperial Porter (8.5% alcohol, hold onto your hats!) or any of their other 9 beers. When you stop by, make sure to say hi to Dave behind the bar!
9) Rorschach Brewing Co. - A brewery born from a dream! In 2006, three University of Toronto students had a vision and in 2015, they turned it into a reality. Located in the heart of Leslieville, Rorschach Brewing Co. is set up in a century-old home that's been renovated to host beer-lovers. And boy, do they have some beers worth trying! From Malevolent Benevolent (Coconut Cakes) Imperial Stout to Haterade Orange Power Drink Sour, there's something for everyone. Don't forget to grab one of their hand-made pizzas to go with your wobbly pops!
10) Rainhard Brewing Co. - Quality over quantity! Rainhard Brewing Company, located in Toronto's lively Junction neighbourhood, is dedicated to brewing the best beer possible. From hoppy IPAs to lightly sweet stouts, they've got you covered. But they're especially famous for their sour beers, made with wild yeast and aged in barrels from local wineries. So what are you waiting for? Try one of their unique offerings today and discover why they're the best of the best!
Get ready for a wild and frothy adventure! Whether you're a beer-tasting pro or a craft beer newbie, these ten Toronto craft breweries have something for everyone. So grab a cold one and explore the world of Toronto Craft Beer – you won't regret it! 
Planning a brewery tour with your friends or for a corporate team-building activity? Let us help you plan the perfect tour! Our Toronto Brewery Tours start at $105 per person, including round-trip transportation, visits to 3 top-rated breweries, a flight of beer, and a behind-the-scenes tour by an expert guide. Contact us today to start your beer adventure! Cheers!
---
Leave a comment